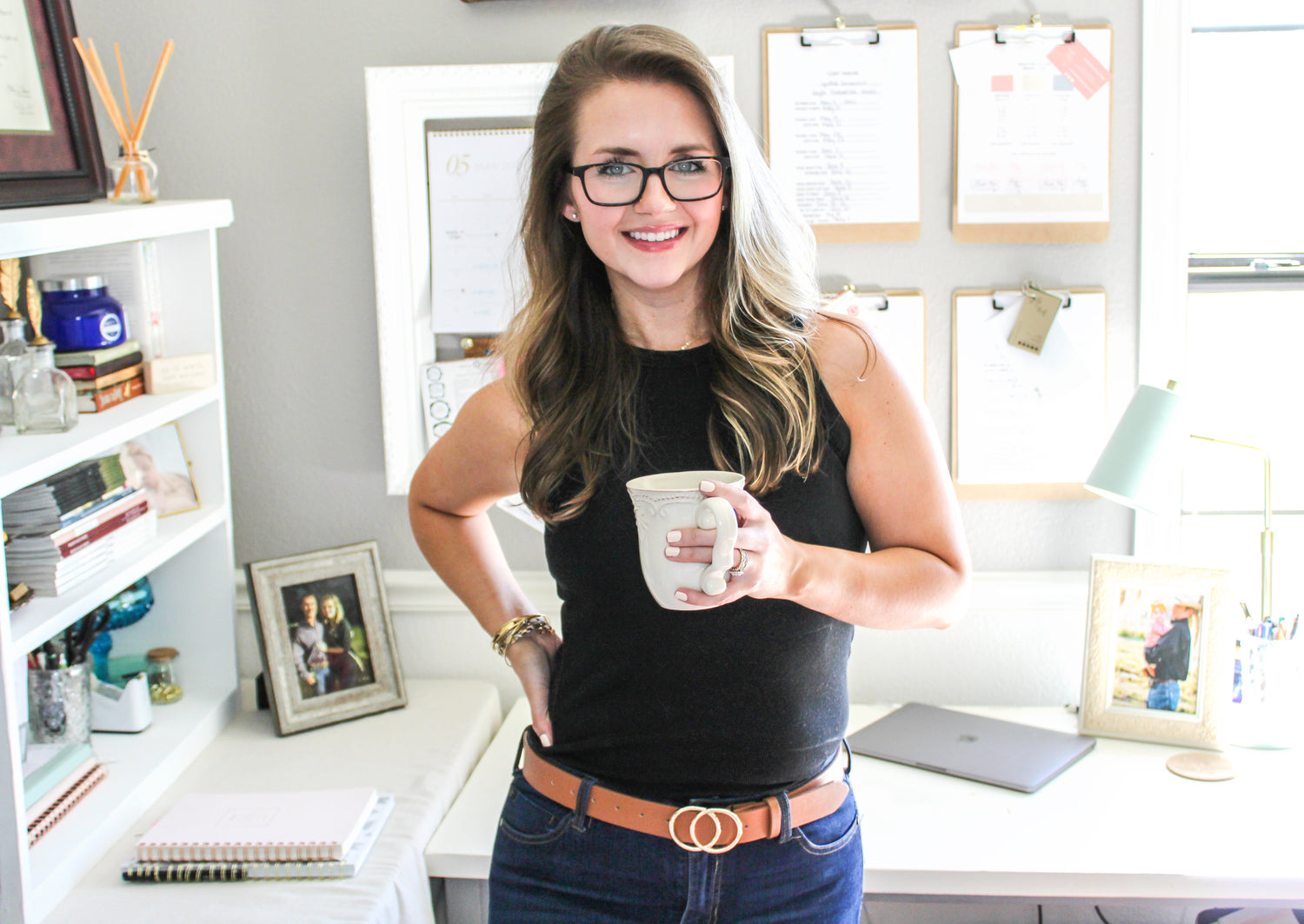 My name is Lesa – like "Lisa" but with an "e" to keep you on your toes (and prevent me from ever grabbing a gas station name license plate). 😉 I was born and raised in a small(ish) East Texas town full of pine trees and football pride and spent my college years at Texas A&M University.  
Today, I live in a small town nestled between Houston and San Antonio with my sweet and wild little girl, college sweetheart-turned husband and the world's best Labradork.
During the first seven years of my career, I created marketing materials, coordinated events and wrote press releases for electric cooperatives and a state agency. I had earned the degrees and certainly put in the work but, about four years into the corporate hustle, started to realize I needed more than what the steady paycheck could give me. 
Truth be told, I went into A&M a business major – I even wrote my entrance essay on how I wanted to follow the family tradition and own a small business one day. One semester in, after I realized how many accounting classes I had to take 🙈, I ended up an agricultural communications major. With a focus on writing and design, in addition to my background in agriculture, it turned out to be a perfect fit.
From the moment I learned graphic design and website coding, I was immediately working on marketing materials for the family businesses. I saw the need for someone who was design and marketing savvy yet understood that the typical small business owner probably doesn't have a design background or much of a marketing budget...much less the time to commit to it. 
Later on down the line, I picked up calligraphy and put those design skills to use on invitations, logo design and marketing materials for other small businesses. One gut decision led to another and, before I knew it, I was knee-deep in the world of letterpress and wax seals. Four years in, at a point when I expected it the least and needed it the most, things fell into place in a way that let me finally take the jump to turn my side-hustle into a full-time business.
A few years later, I began to pivot my business towards products and created a line of paper and party goods that I sell through both retail and wholesale outlets. From the concept to the design, packaging to photography, I touch every aspect of my products and absolutely love creating a collection from start to finish.
So, here I am. Doing the thing I've always wanted to do. The small business life is a huge challenge but, with the opportunity to bring my ideas to life, is so, so very rewarding.